Hey All; So I have had this HPI Pro4 chassis sitting on the shelf for years and wanted to try the Vintage Trans Am class they started up at the the new carpet track. So I decided it was time to pull it off the shelf and toss some electronics in it and get an approved body for it. They also run spec wheels and tires but the fronts are on backorder. I decided on a 1969 Chevy Camaro VTA body for it. I installed aHitec 645MG servo and my R1 Tekin sensorless ESC and motor. The class is limited to a 17.5 and it looks like this is equal to a 21.5 and limited to a 2 cell lipo no more than 4000miah and no more than 65C.So I am running my 3300 65C Thunder Power batttery. Had a rough practice session today but I got through it. And while I was waiting I got to run my RC18R for more track time.Here are some pics of the project.enjoy.l8r,w.
Donor shelf queen chassis
My redition of my daily driver Dodge Dakota R/T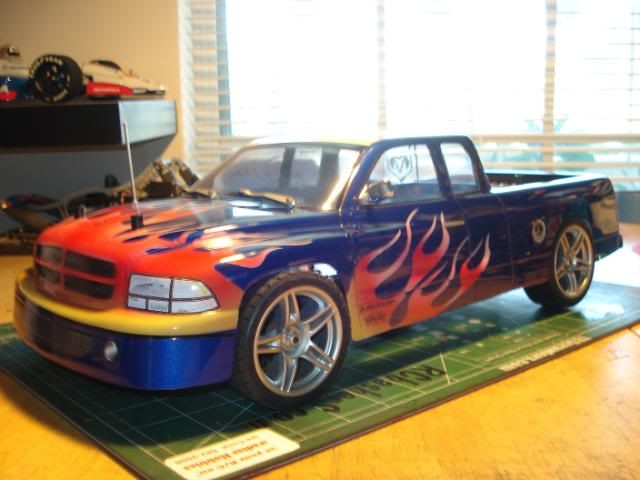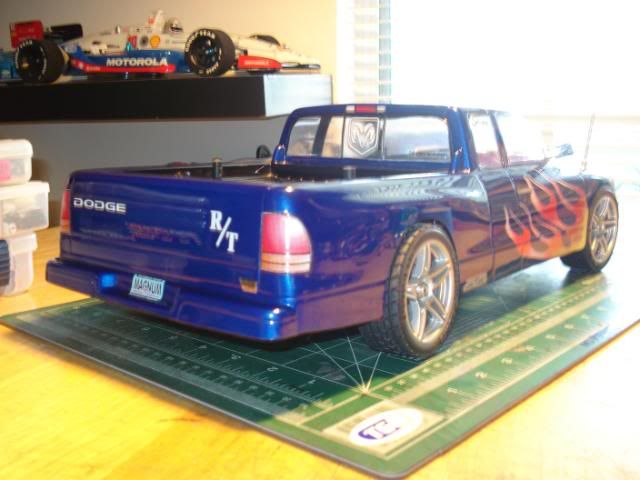 HPI Pro4 chassis ready for some Vintage action
So they didn't have Lipos when this chassis was produced.Well it took a while and some work but I got it to fit in the chassis without having to buy a Lipo specific chassis eXotek sells for it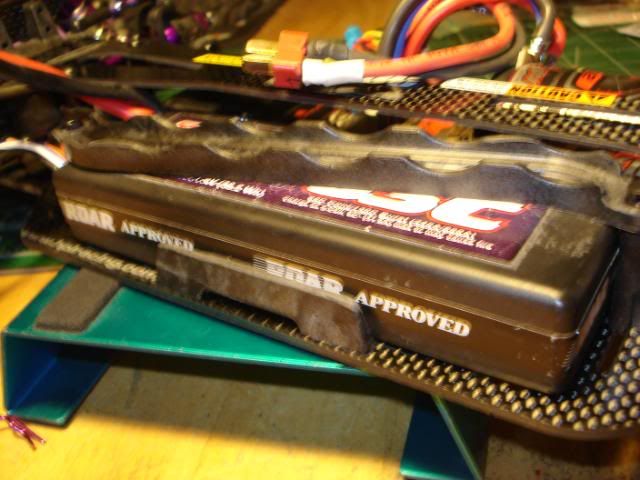 had to shave and relocate battery holders but I got it in there.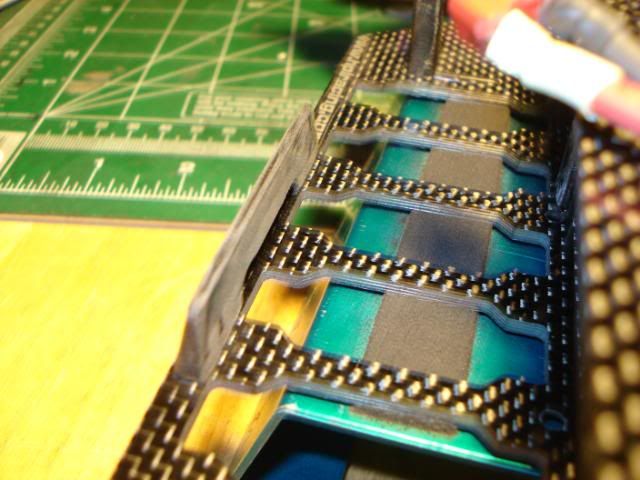 Here is the new lid. picked it from the LHS Fri at 12 noon and was on the track tearing it up 12 noon today.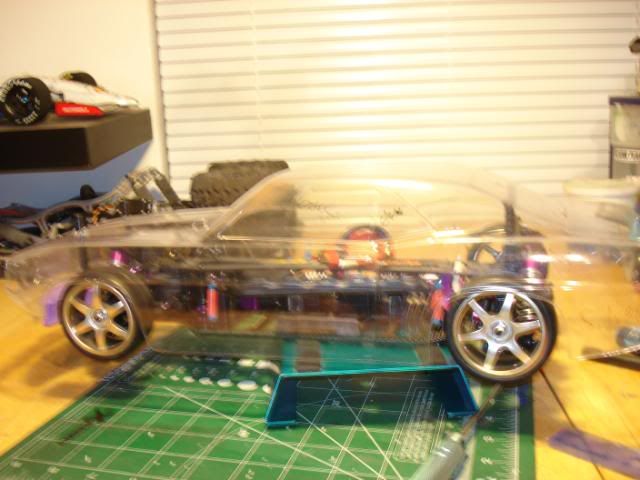 Spent the morning mountin the lid and glueing tires over a cup of Joe.
And this afternoon on my pit table at the track in between runs.

_________________







AnyThing Worth Doing Is Worth Doing RIGHT


OffRoad:AE SC10 FT / AE RC10T4.1 FT/AE SCB-10FT
OnRoad:Tamiya F-103 RX/Tamiya F-104Pro/Tamiya Mini M03L/HPI Pro4 VTA
Tekin/Savox/Spectrum/JConcepts/Paradise Hobbies/
TEAM TERRIBLES RACING/WrenchHead Racing/ SuperBikes&Ski/Team Holy Rollers