Here's how I made a scale ignition box and sealed battery.
On the Ignition box, I started with a piece of wood that I trimmed up and shaped with my dremel. I then painted it red and scratched up some wires.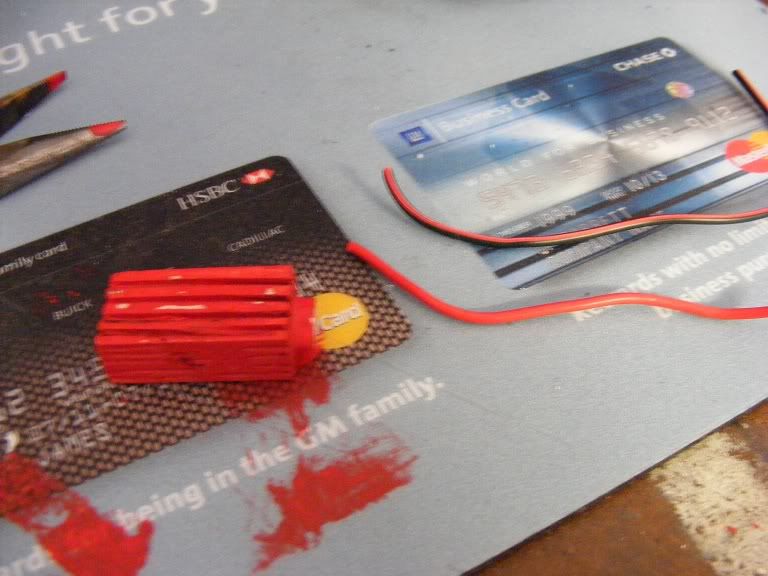 I made a outcrop on one end and painted it black. Then I use ShooGoo to hold my wires in place.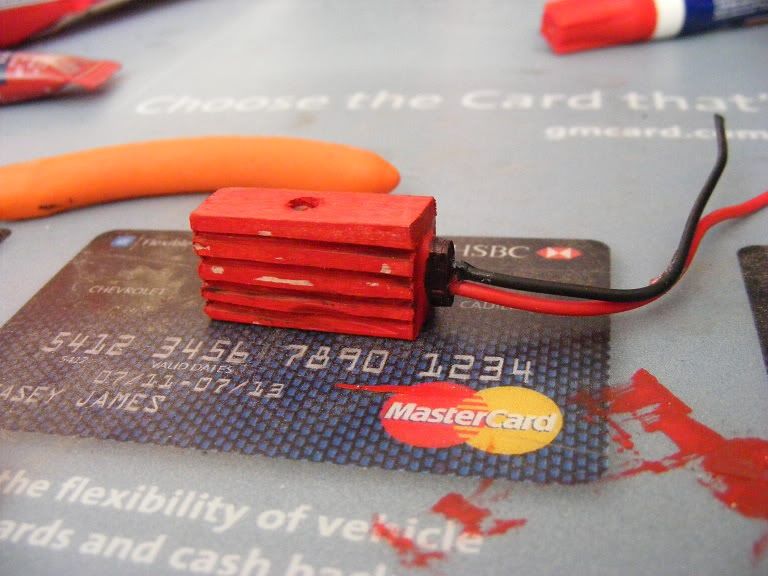 I painted the raised up portions silver, and moved on to the battery.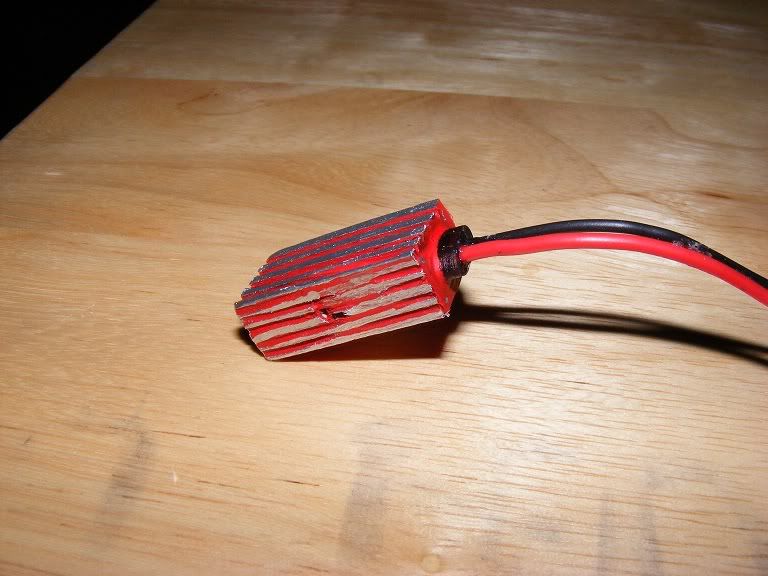 While that paint was drying I moved on to the battery. I started with a couple of Tamiya connectors. I sanded the connectors down smooth and shaped them with my dremel. Followed up by CA glueing them together.
Then I filled the ends up with ShooGoo and waited for it to dry.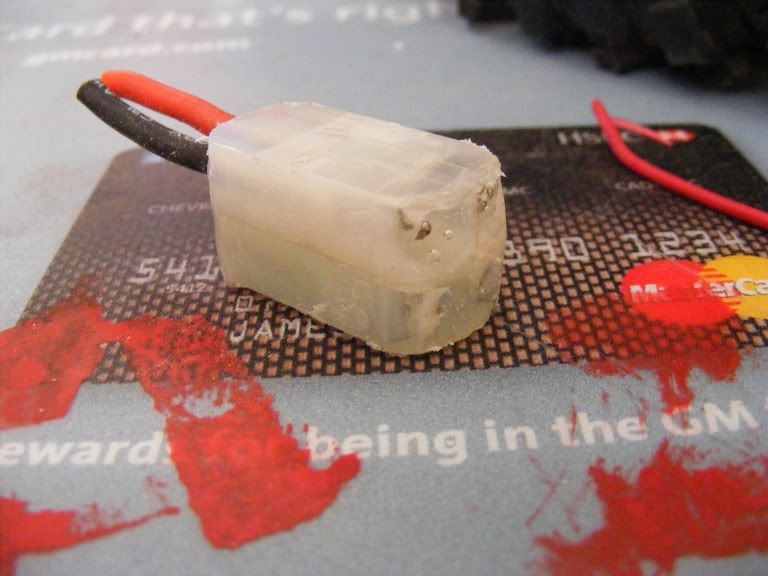 After the glue dried I painted it yellow.
A short piece of electrical tape, and two decals later I had Mallory ignition box and a Champion offroad sealed battery.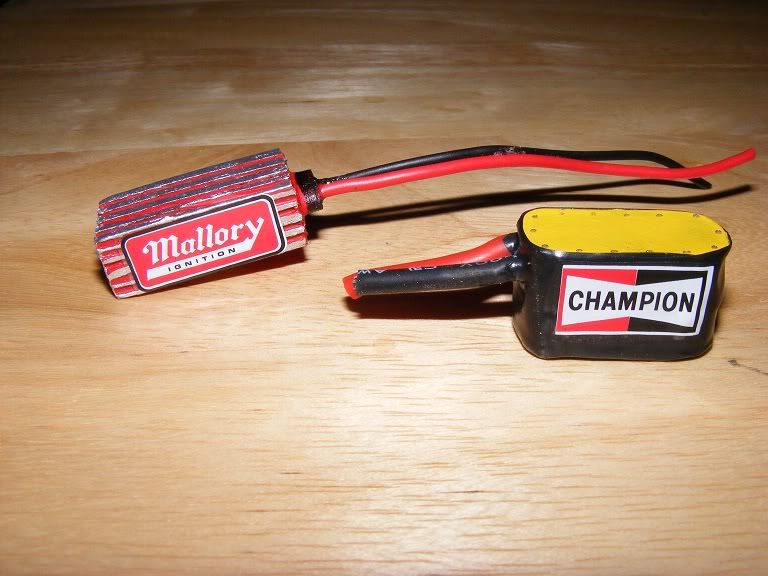 Another little trick I used was to make some grab handles for my Wraith Jeep out of yellow shoestring and some shrink wrap. Tied the string with a piece of wrap in place, followed by some Goo.