Well, my course has taken alot of forms over the past year or two. BUt this version is by far the best. My daughter and I hit up Home Depot and spent about $100 in materials, took right at 5 hours to do all of this.
We started with chicken wire, "Big Gap" expanding foam, and crack resistant concrete. Here's my little helper...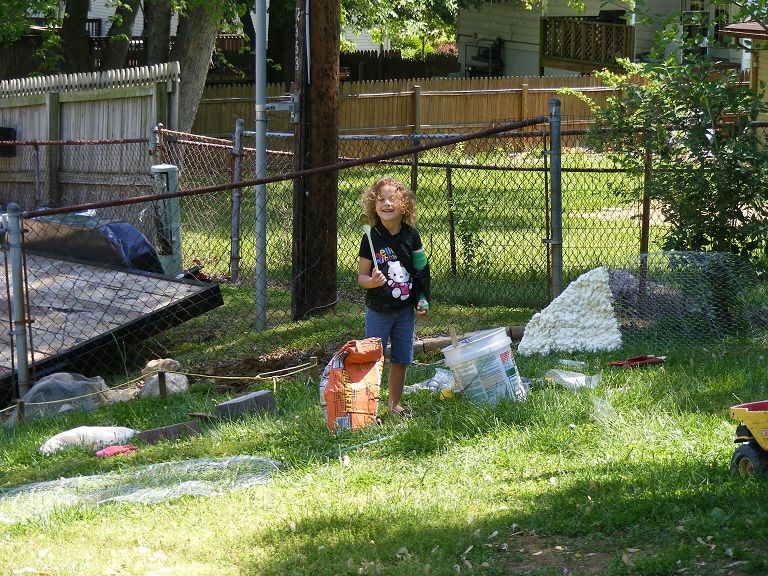 The foam part and making the wire structure was very easy.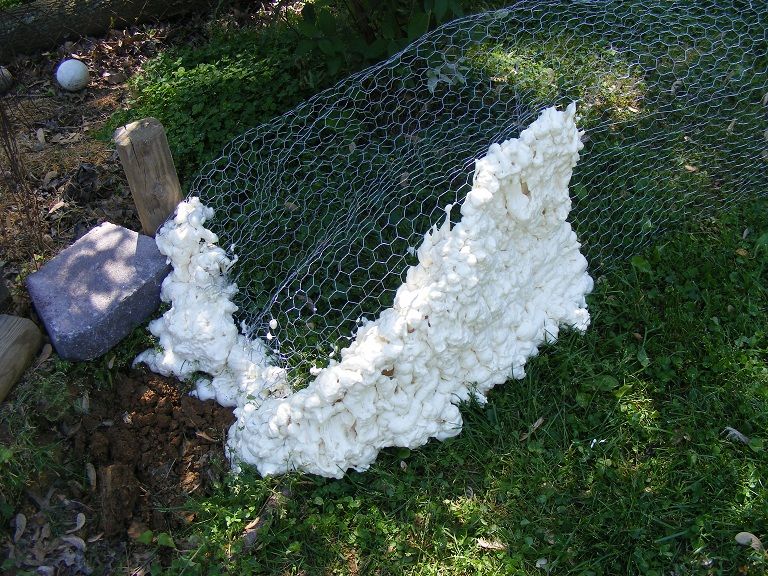 No mountain is complete without a tunnel. We also fed a small tube to the top of the mountain to creat a waterfall once we get to the water portion of the trail. I also placed a winch spot at the top just incase Tarus comes over and his rig cant make it.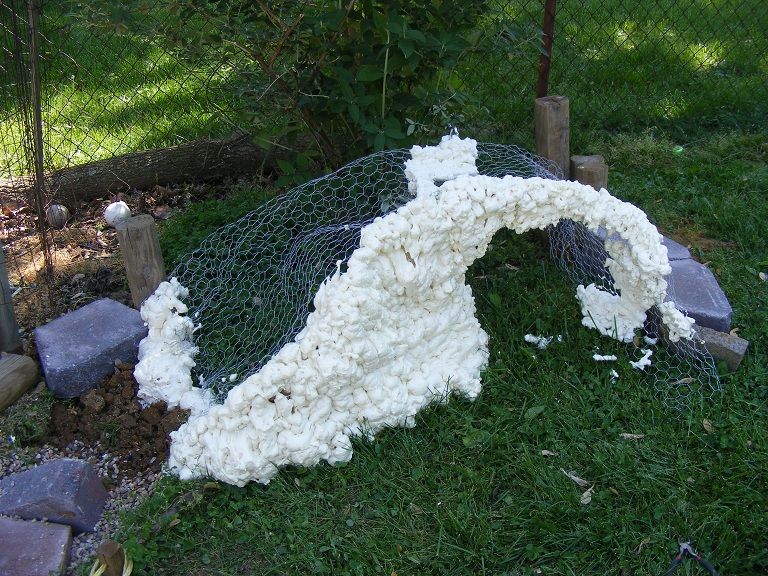 Used some fine mesh screen to create this little rock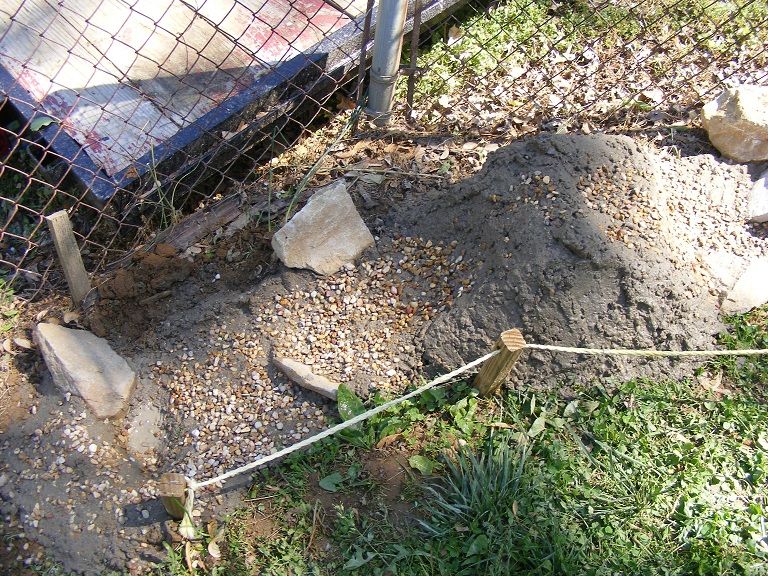 The trail portion leading up to the mountain
And here is the completed trail, part 1 of 3. I'm going for right at 40-50ft of hardcore/fun trail. I'm going to incorporate everything from steep sheer faces that may require a winch, to waterfalls, bridges and tunnels. The best part, my wife LOVES it. She wants me to do more believe it or not!
Here's the sheer face. I hit everything with some streaks of black and gray paint to give it a more realistic boulder look.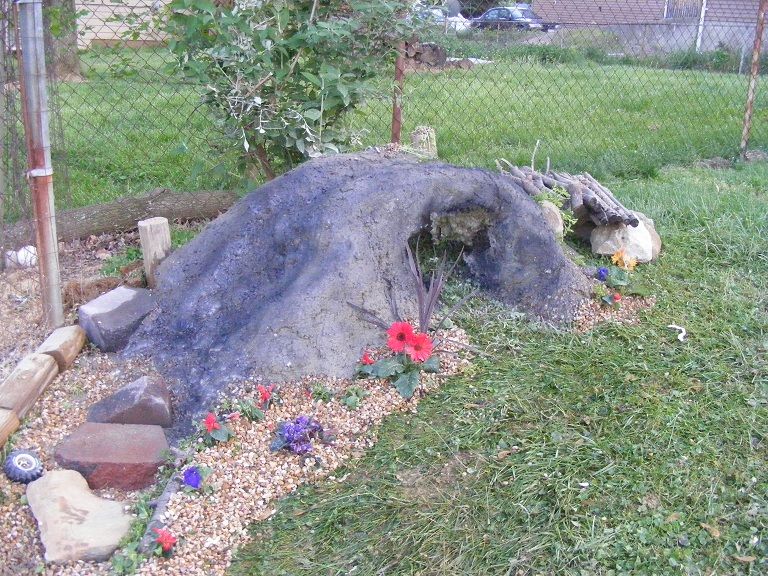 The tunnel is big enough to get my Bronco through, I doubt the Wraith will fit, but then again this trail is for my scaler and crawler. I'll add some yard lights and a waterfall once I get that far into the trail. The wooden bridge leading off the mountain will segway into the next portion. More to come...
So, what do you think? Not to bad for a half days work huh?