Hey All; So I have been workibg away on the F-1 project and have been slacking on updating some pics for the thread. My Badd. Sorry Fellas.lol Well I got the chassis finished and some loose ends and have gotten the body painted up as well. I will be finishing the detail work this weeken and getting it ready to race for our next onroad race in 2 weeks as well as the pionts series starting at the end of the month. So here are the pics to hold you over.l8r,w.
Chassis finished up.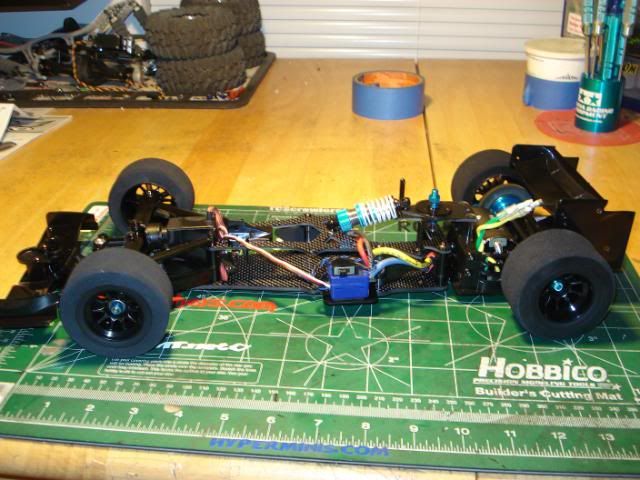 Body panels cut and cleaned,Ready for some paint workx.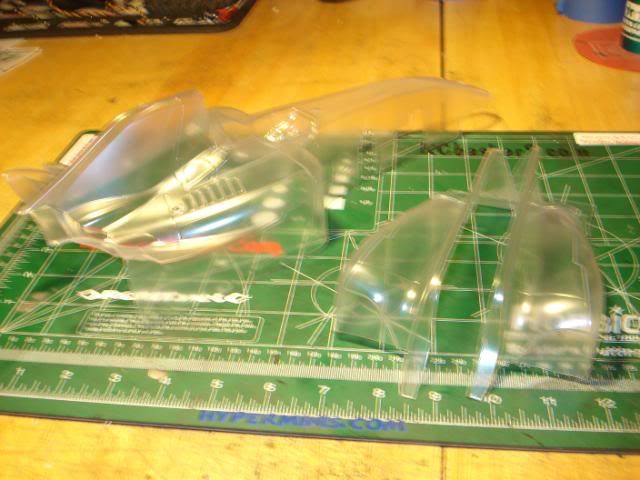 Not my color but it is the way it came out the can.Oh well live and learn.At least F-1 bodies are cheep if I need a new one.
Side pods I decided to paint them but hold off on running them for now.May do a test and tune with and without one practice day.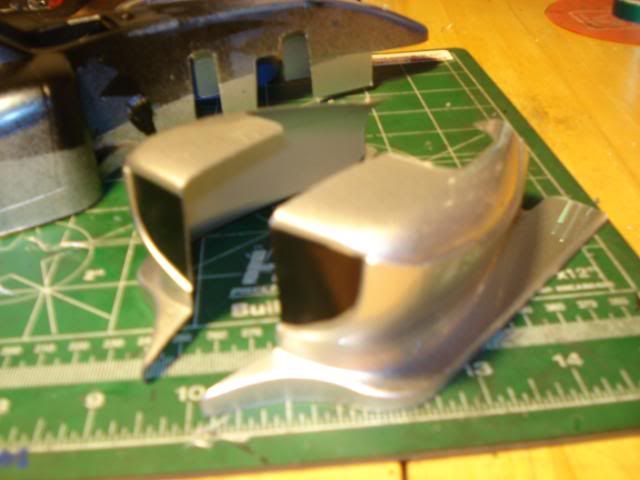 Body mounted up for a mock up and finish trimming.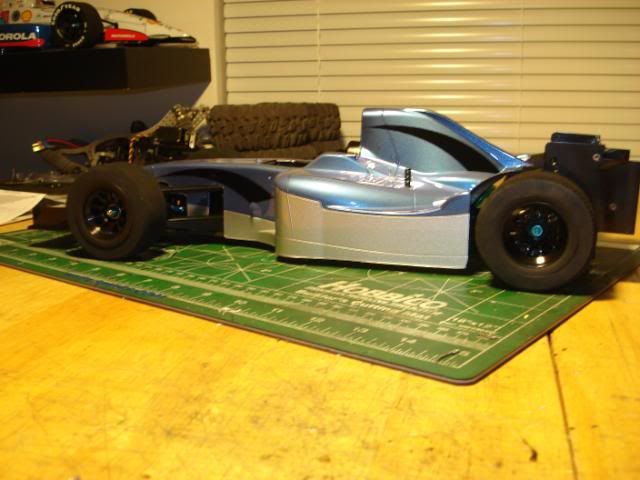 _________________







AnyThing Worth Doing Is Worth Doing RIGHT


OffRoad:AE SC10 FT / AE RC10T4.1 FT/AE SCB-10FT
OnRoad:Tamiya F-103 RX/Tamiya F-104Pro/Tamiya Mini M03L/HPI Pro4 VTA
Tekin/Savox/Spectrum/JConcepts/Paradise Hobbies/
TEAM TERRIBLES RACING/WrenchHead Racing/ SuperBikes&Ski/Team Holy Rollers